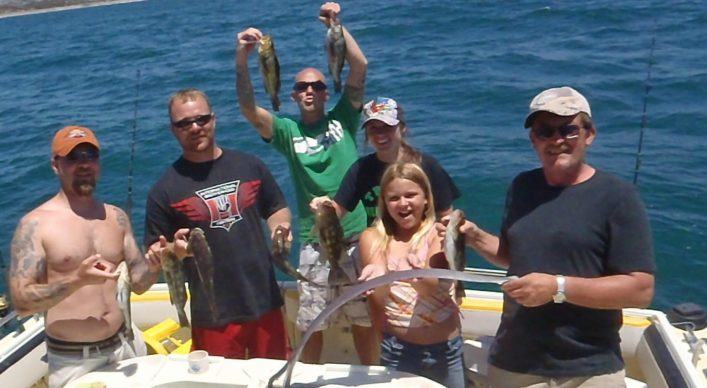 Beach Bite: "Un-Reel"
Great Fishing 8/25/14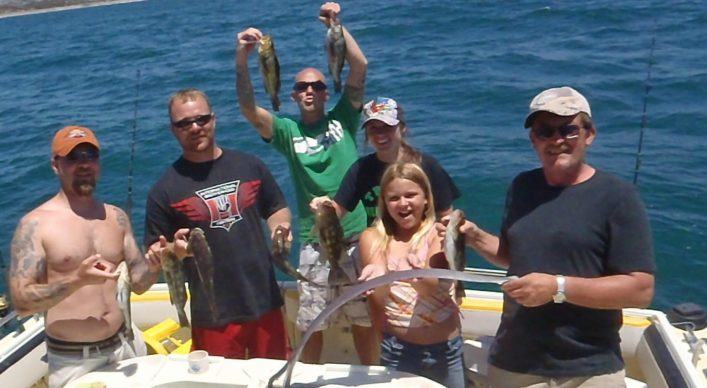 While the focus as of late has been on the Offshore Tuna, the Beach Bite has been "Un-Reel"
Calico Bass,Cud,Bonito,spattering of Yellowtail,Mystery fish and too many Mac's all add up for some fun fishing.
One resent day we had 2 short trips a total 9 anglers that caught and released near 200 of such fish.
Offshore, you see plenty of Tuna, but it is all about being in the right place at right time and doing the right thing to catch'm, and that can mean long hard days of fishing .
Most every trip has caught fish, Yellow Fin ,Blue Fin, Yellowtail and or Dorado,we had one group that lost the one we hooked up otherwise,our lows are two and 3 fish on these trips . The good thing is they tend to be quality fish. We are finding some fish close by, so doing a Beach and Local Costal Offshore is not out of the question on a 8 hour trip or 6 hour trip when Military as we add an hour and make it 7 for the same price .
The one Marlin hooked was lost, but still running the Marlin Lures on Offshore Trips.
Plenty of life around ,Whales, Dolphin,Marlin, Flying Fish and the like, to add to your enjoyment .
Capt Don